Star Shower Garden Art Light Decoration
Watering Can Sprinkles Your Garden With Fairylight
Create a unique focal spot in your after-dark garden by unleashing a cascade of the teeniest lights.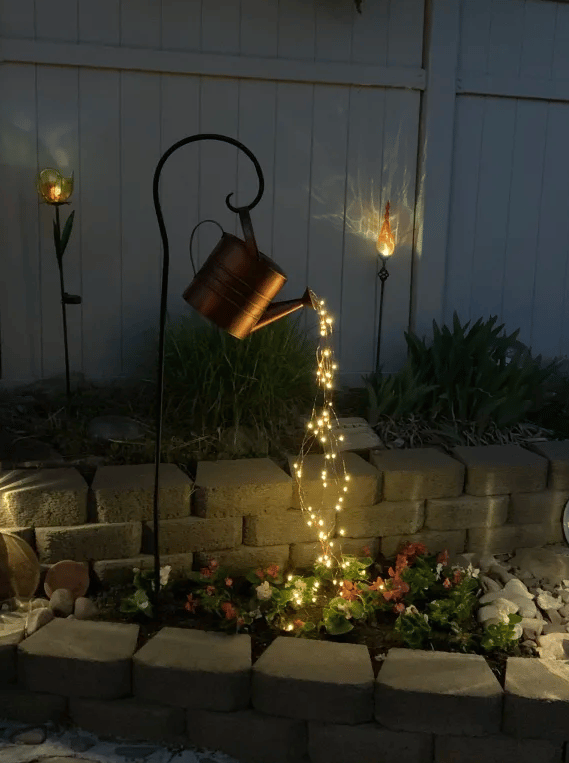 Set to a cycle of 6 hours on/18 hours off, this battery-operated twinkle-shower will delight in every season. 
 Warm white microdot LEDs are strung on a delicate copper wire — the slightest breeze will bring movement, adding to the enchantment.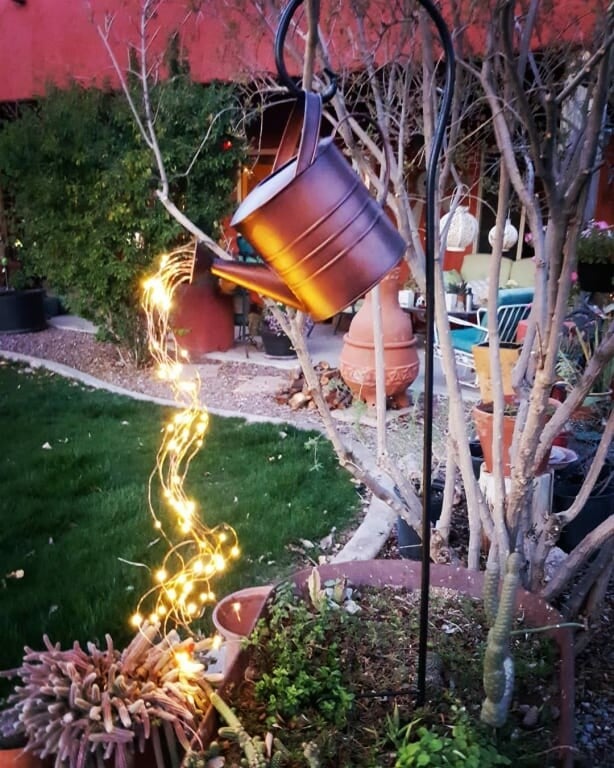 LED fairy lights turn on automatically with a pre-programmed timer
Battery pack stays dry on an interior hook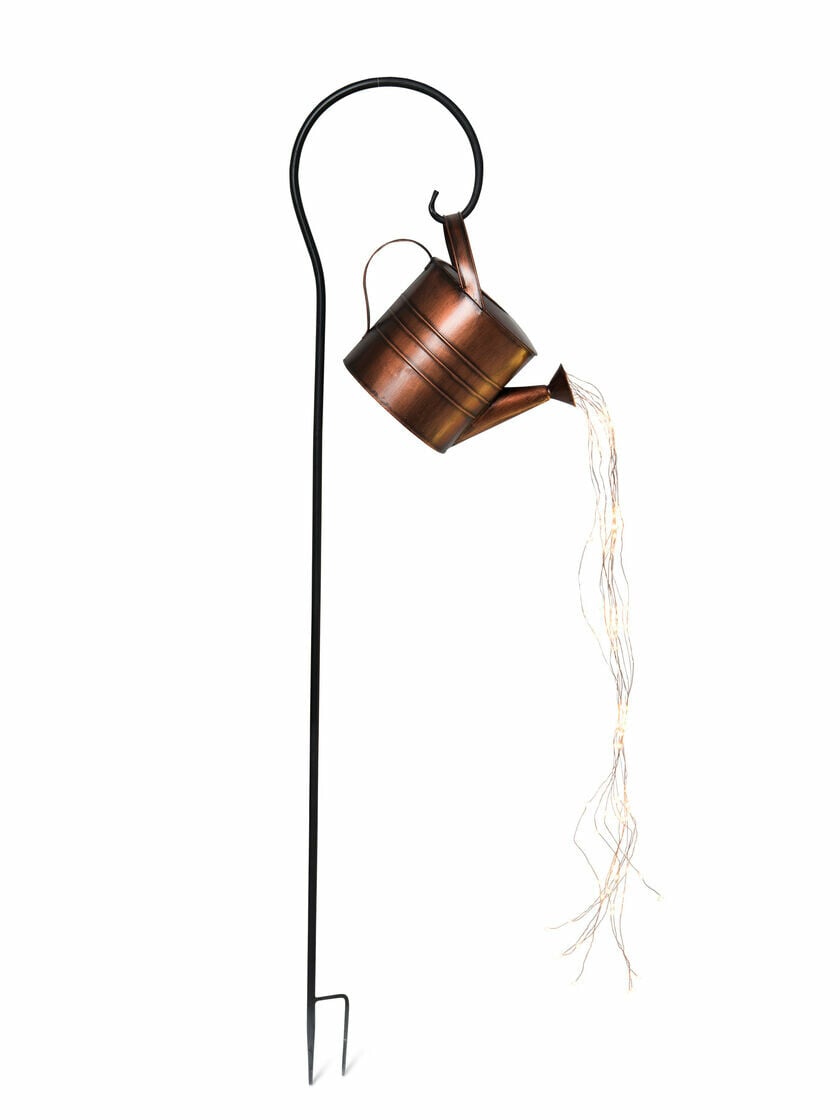 Product Details
Powder-coated steel, copper wire with warm white LEDs, plastic battery pack, electronics
Crook is 20cm W x 60cm H installed
Watering can is 18cm W x 13cm H 
LED strands: 35" L
Protect from freezing temperatures
Gardener's Supply Exclusive